North Georgia Aviation is an official Cirrus Training Center
The buzzword in personal aviation today is, no doubt, Cirrus Aircraft. Here at NGAV, we couldn't agree more. Our addition to the Cirrus family as an official CTC (Cirrus Training Center) marks a pivotal moment for our flight school, the Gainesville aviation community, and those ready to train in one of the safest, most advanced aircraft available.
Training Center Instructors (TCI):
$100 per hour
Cirrus Standardized Instructor Pilot (CSIP):
$125 per hour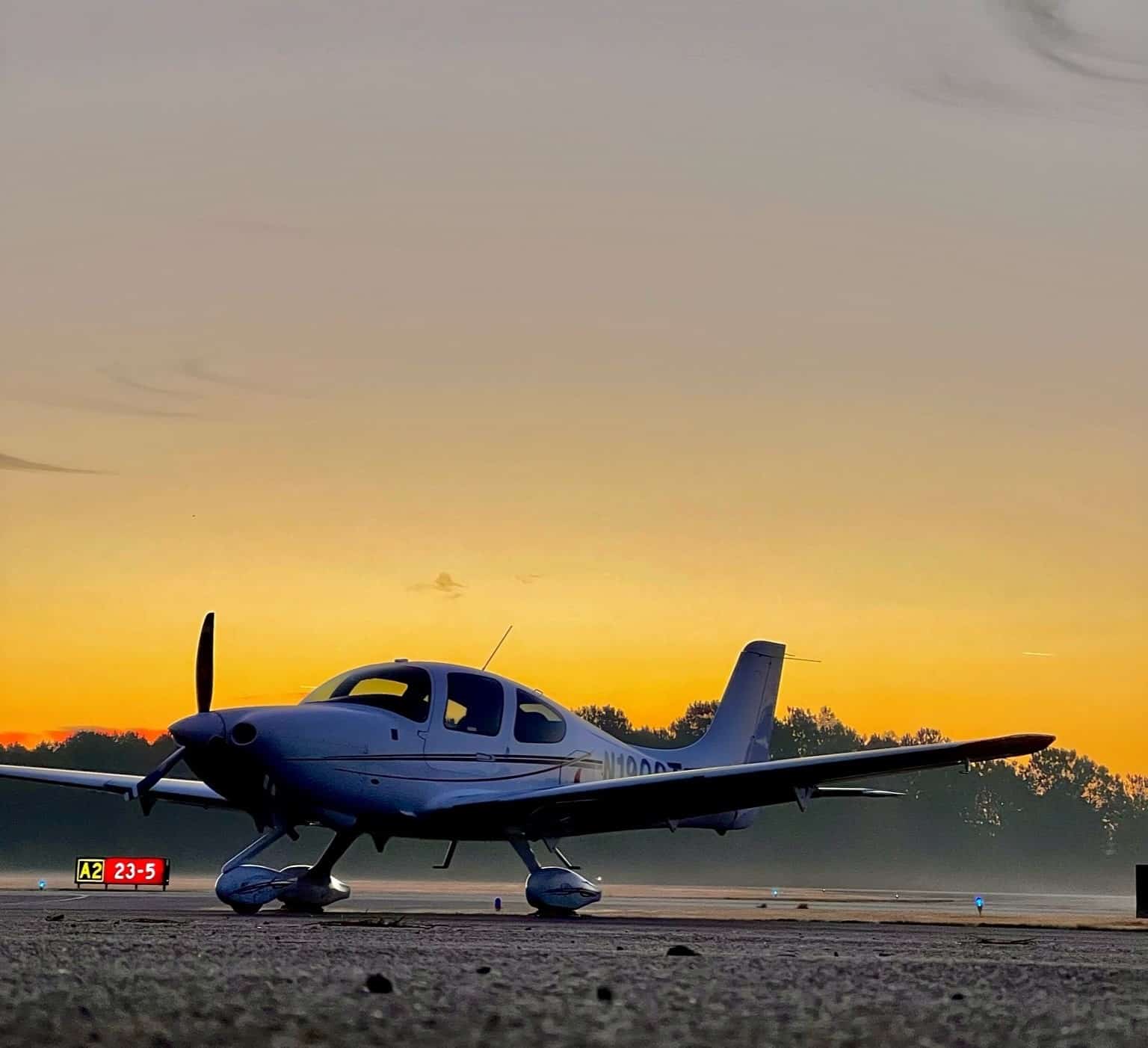 Cirrus Transition Training
We are excited to offer Cirrus Transition Training to pilots who've recognized the superior safety and design these aircraft offer. While certainly more luxurious than our legacy aircraft, our Cirrus aircraft are equipped with the signature CAPS© (Cirrus Airframe Parachute System). Cirrus Aircraft brings comfortability, spaciousness, well-thought-out design, air-conditioning, and accessibility to the aviation world that previously was only available in larger passenger aircraft. The addition of their sleek Vision Jet has flipped general aviation on its head!
As a Cirrus Partner, NGAV has Cirrus Standardized Instructor Pilots (CSIP) on staff, as well as Training Center Instructors (TCI). We are an official Cirrus Training Center, and we are ready to assist everyone from private to seasoned pilots in their discovery of the Cirrus lifestyle and the necessary education to fly with proficiency.
If you are ready to learn to fly with Cirrus, we can't wait to teach you.
What are the major differences between Cirrus Aircraft and other general aviation aircraft? Aside from the parachute system, Cirrus Aircraft are equipped with a "sidestick." We love how it opens up the panel for their larger displays. Our CFIs think it's pretty fun to fly too.
All Cirrus Aircraft have composite frames, and while that's not completely unique to the brand, they deserve credit for the mass production of composite aircraft with a very light and structurally strong carbon fiber composite. This innovation makes for a lighter, stronger, and more easily serviceable aircraft.
Cirrus customer care has exceeded customer expectations time and time again. As a partner, we feel aligned in this aspect.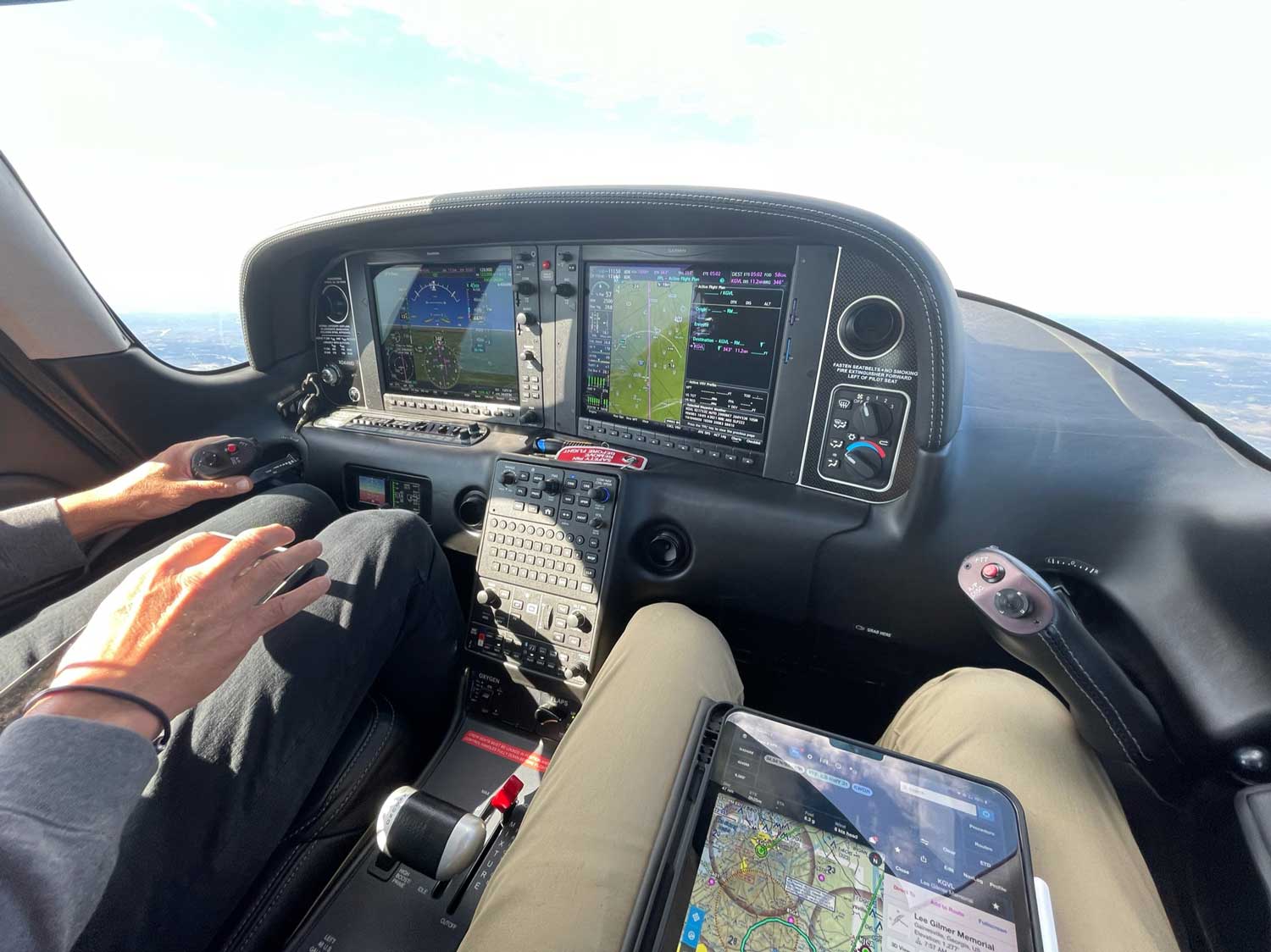 Training and commitment to safety is a hallmark of the Cirrus lifestyle. North Georgia Aviation is a safety and proficiency-focused flight training center; we could not be more in step with Cirrus on this point. We are passionate about aviation; part of that passion is our steadfast dedication to safety.
From private pilots to seasoned aviators, Cirrus invests in the thorough training of its current and future pilots to become proficient and safe. Cirrus has curated partnerships with flight schools around the world to become Cirrus Aircraft Flight Training Centers as they contribute to the advancement of modern pilot training.
As a Cirrus Partner, we look forward to introducing the Cirrus Lifestyle to our students and clients for years to come!
Between the sleek designs and cold AC, the spacious cabins, advanced avionics, and the appeal of a parachute as standard equipment, Cirrus has bolstered aviation into the 21st century. Cirrus Aircraft makes bold introductions of their airplanes to new markets where people who've never considered owning an aircraft or becoming a pilot find themselves excited about aviation.
At NGAV, creating future pilots is our business! For those who are ready to get started in a Cirrus, we are thrilled to provide that foundation. We are always excited about new interest in our industry. Helping people experience the joy of flying is a large part of the reason for our school. New pilots can be Cirrus pilots!
Sign Up for Our Newsletter