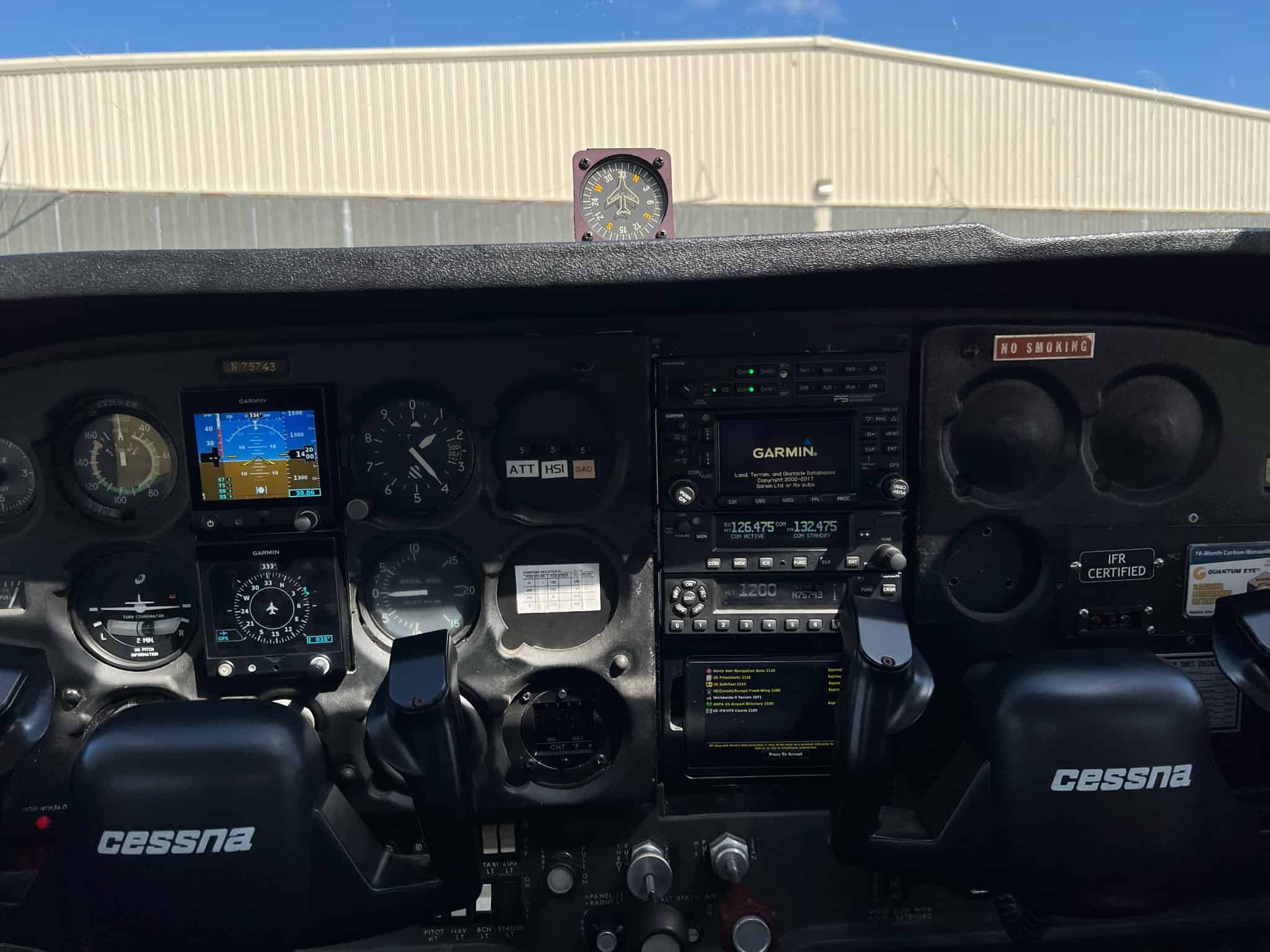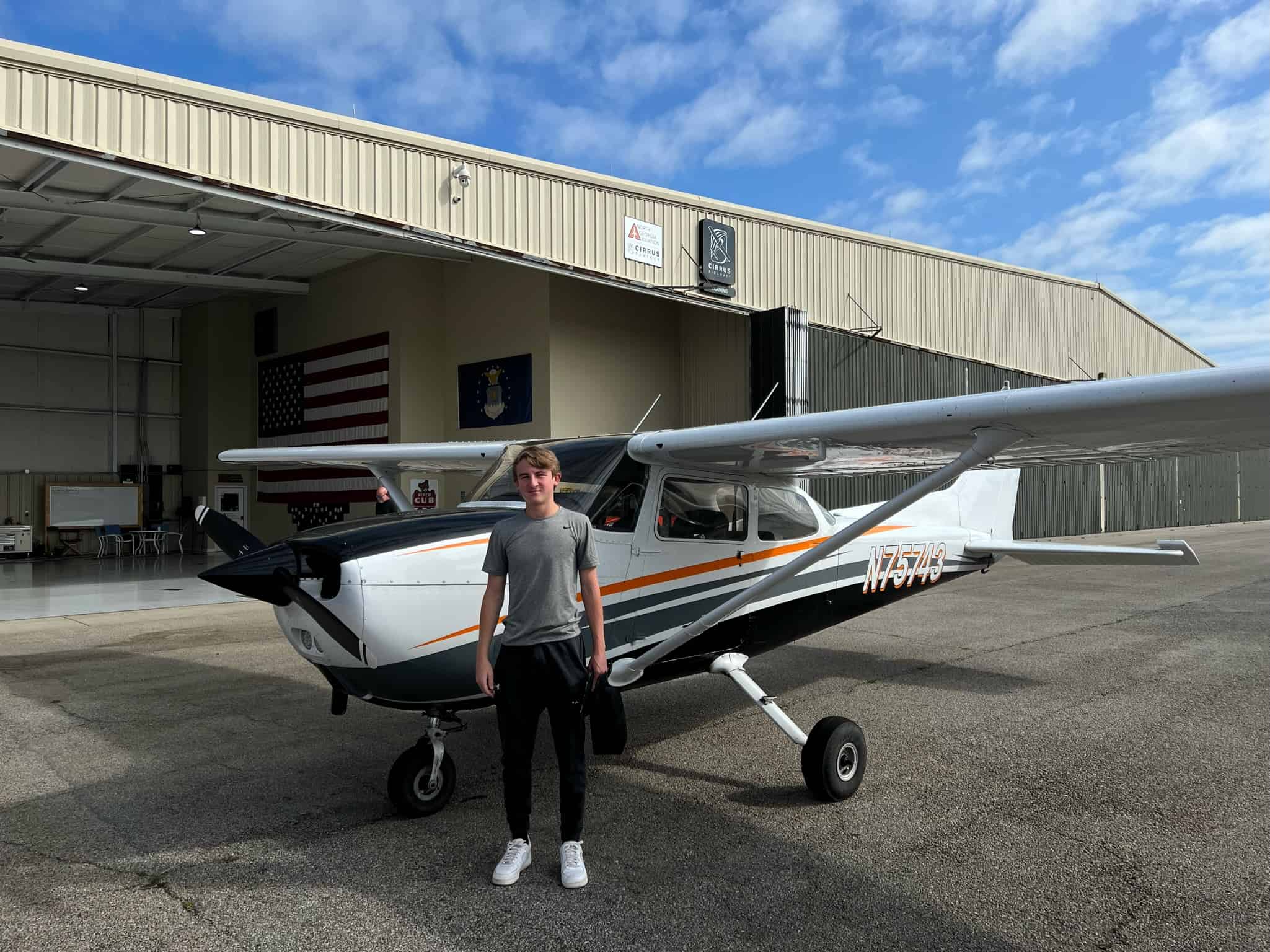 Introducing our Cessna Skyhawk 172N N75743, aka "743": Your Secret to Success with North Georgia Aviation
Get ready to take flight with 743, our classic Cessna Skyhawk 172N N75743. A model first flown in 1955, more 172s have been produced than any other aircraft. This prized fleet member—reputed to be the most successful aircraft design in history— seamlessly combines classic charm with modern enhancements and has an intriguing history. This model was the first to feature a lowered rear deck allowing for an aft window that Cessna deemed "Omni-Vision". 
Manufactured in 1976 and meticulously maintained, 743 has been a fixture in American aviation for almost 50 years. It has served seasoned pilots, aspiring aviators, and thrilled passengers, and now it joins our fleet, ready to equip you with the experience you need to make your dreams a reality! 
Despite its extensive flight experience, this Skyhawk 172N features dual Garmin G5 flight displays, a Garmin GNS 430 GPS, GMA 225 radio, and a mode C transponder. With these systems, 743 ensures optimal safety and a comprehensive flying experience for VFR. However, while she features technological updates, what makes her special is that she is a traditional aircraft, one that has served with an unwavering dedication to educating pilots and giving them exactly the flight experience they need to succeed. 
Our students will find great value in the features this Skyhawk offers. Exceptional aircraft shape outstanding pilots, and Skyhawks embody that excellence. Weighing in at just 1,398 pounds empty and with a maximum gross weight of 2,300 pounds, she provides an ideal platform for developing navigation skills at any level of expertise.
Don't confuse 743 for Mike Lima; they are seriously twinning! 
Are you ready to embark on an extraordinary aviation journey? Join us and let 743 be your guide as you explore the endless horizons of the sky.
Skyhawk 172 N75743 Pricing
$135 per hour + Consumables
Instructor Rates
Private Pilot: $70 per hour
Advanced/HP/Complex: $85 per hour
Chief Rates
Private Pilot: $100 per hour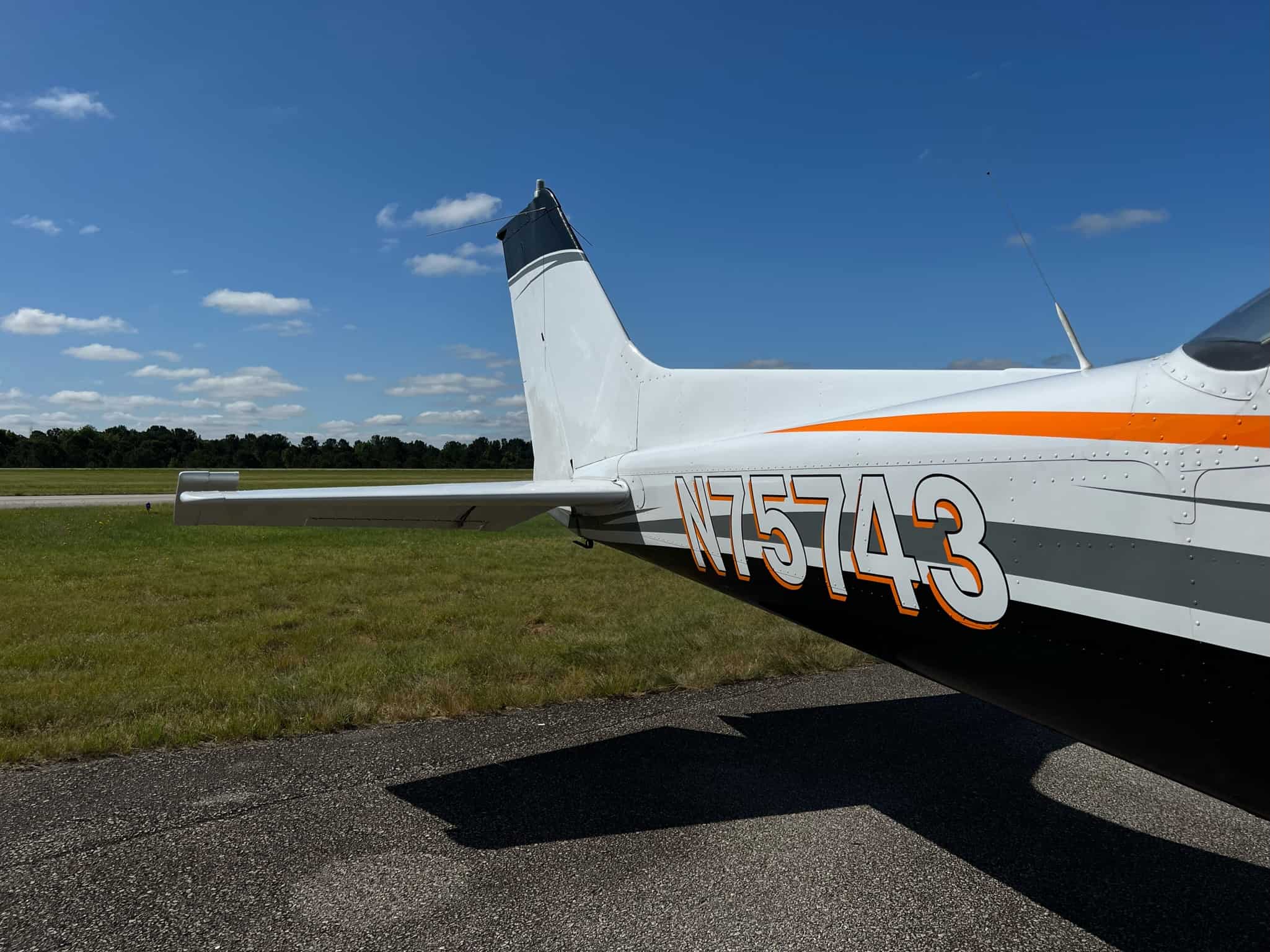 Sign Up for Our Newsletter
What does it take to become a Pilot? Get the Guide!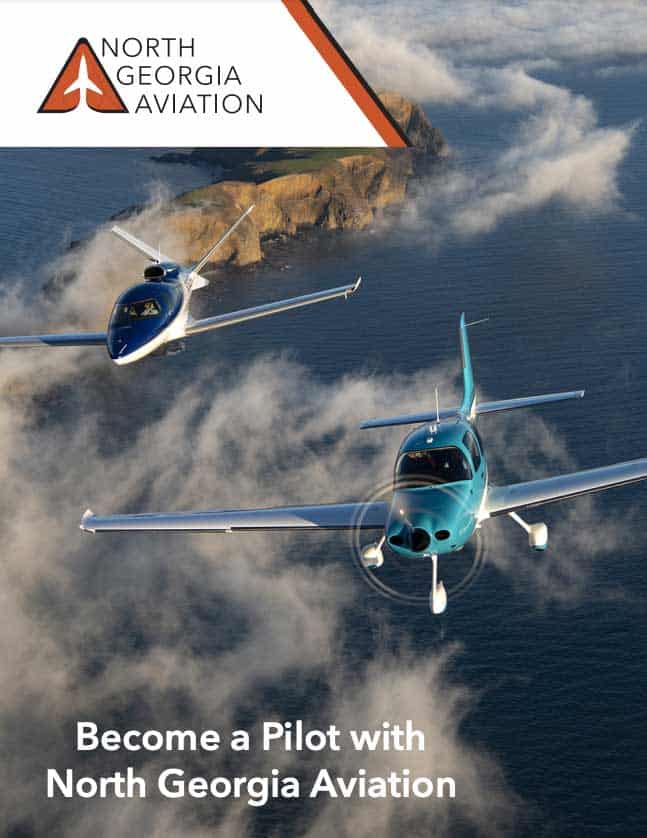 Become a Pilot With North Georgia Aviation
keyboard_arrow_leftPrevious
Nextkeyboard_arrow_right

Cirrus Training Center
North Georgia Aviation is north Georgia's certified Cirrus Training Center. Cirrus has curated partnerships with flight schools around the world to become Cirrus Aircraft Flight Training Centers, as they contribute to the advancement of modern pilot training.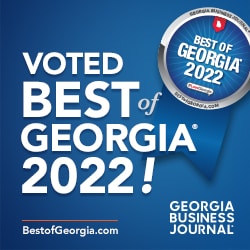 ©2023 North Georgia Aviation | All rights reserved