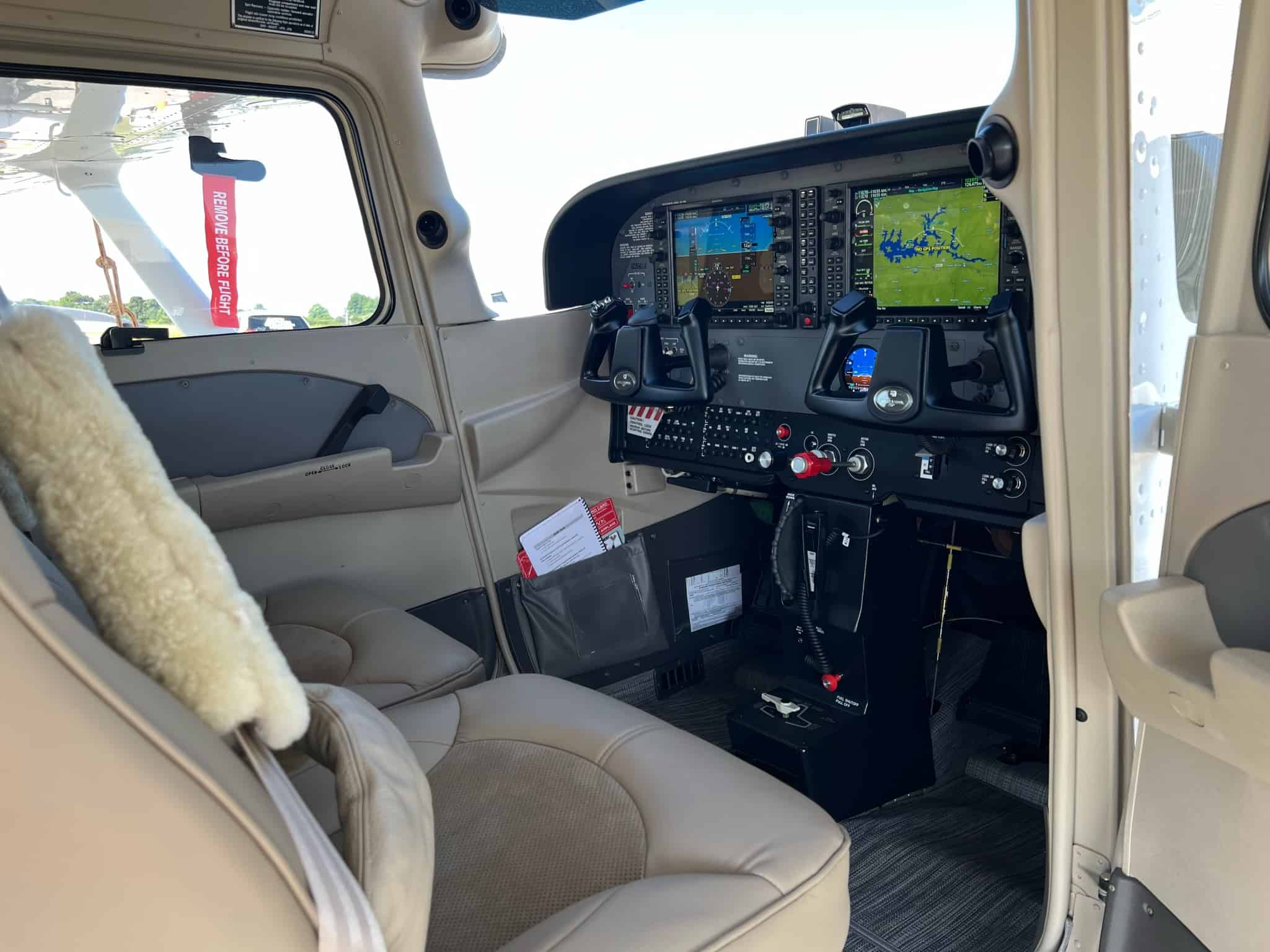 Meet Bravo Bravo, a true adventure-seeker. This Skyhawk 172S N685BB has been with North Georgia Aviation since May 2023 and is regularly one of the most utilized aircraft in our fleet.
Bravo Bravo is an IFR-certified, four-seat airplane that gives pilots just what they need in an all-around training aircraft: high visibility and easy handling. Noted for being one of the best stepping stones into aviation, this purebred trainer also delivers excellent stability and predictable flight characteristics that are priceless as you gain essential in-flight experience.
Seated in the spacious cabin of this Cessna Skyhawk 172S, you'll have the best view of the horizon and everything on it. The Garmin G1000 NXI avionics system features a large, high-resolution display screen, robust GFC 700 autopilot, and a built-in GPS map database with terrain overlay, traffic awareness, and onboard weather capability. These features help our pilots, new and old, best navigate the open sky while flying with precision.
What makes Bravo Bravo truly stand out is its ability to let people see new views, experience new heights, and learn far beyond what they could have imagined. We have said before that our fleet is an extension of our team, and a reliable, trustworthy team member is what you get from Bravo Bravo.
Technically Advanced Aircraft: Yes
Skyhawk 172 N685BB Pricing
$225 per hour + Consumables
Instructor Rates
Private Pilot: $70 per hour
Advanced/HP/Complex: $85/hr
Chief Rates
Private Pilot: $100 per hour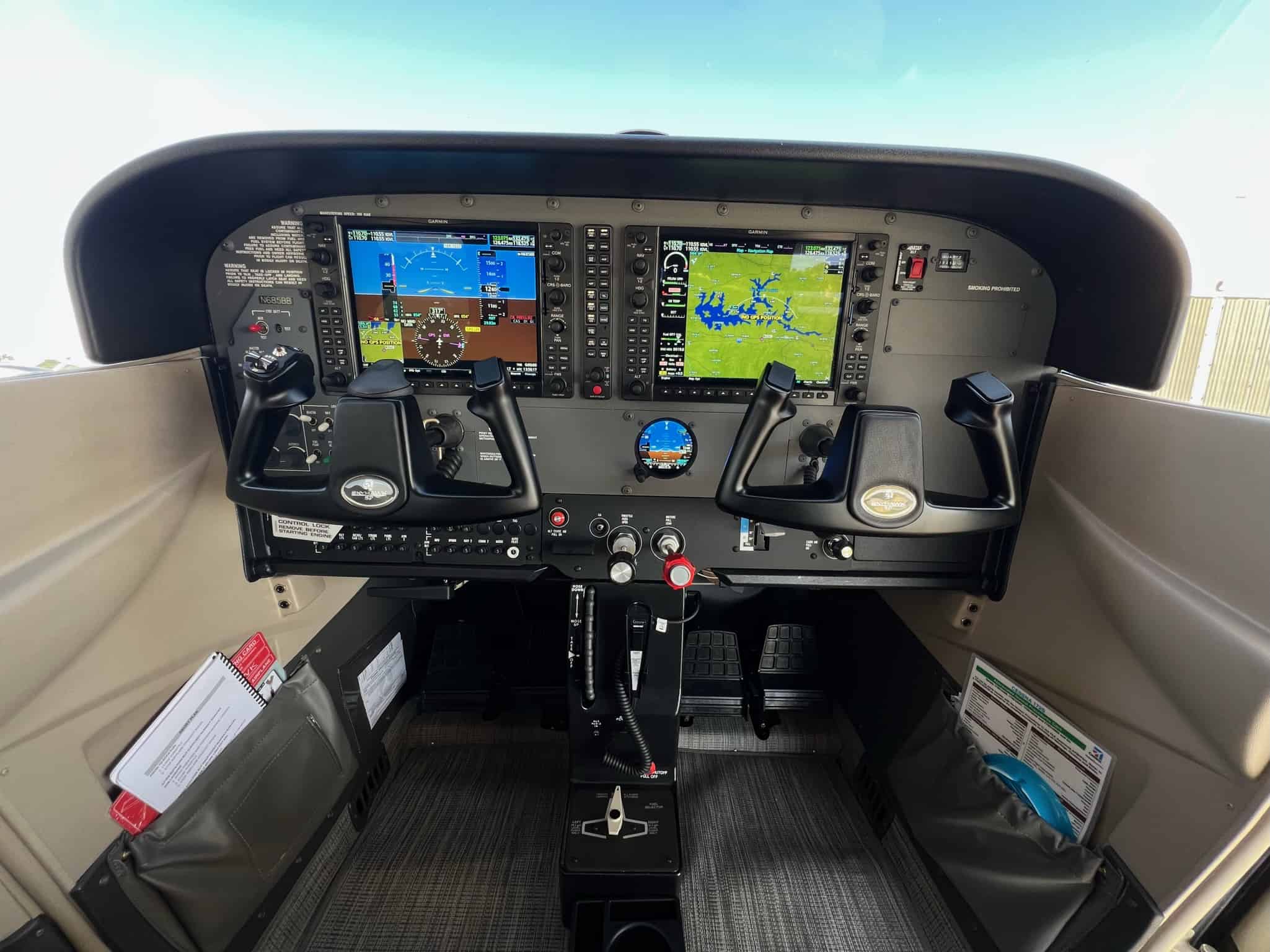 Sign Up for Our Newsletter